Recent decisions of Federal Courts have given favorable decision to so-called "fundistas" who are those who in recent years had employment relationship as "CLT" and as a consequence have or had deposited in their accounts FGTS (Guarantee Fund for Employees).
The discussion brought to the courts, against the Caixa Bank, calls into question the indexation rates of deposits of the Fund, which has been fixed since 1999 by the contents of the TR (Referential Interest Rate) when legally should have been corrected by the INPC (National Index of Consumer Prices) or by the IPCA / IBGE (National Index of Consumer Price of the Brazilian Institute of Geography and Statistics).
The Judiciary considers that the TR is no longer an index able to check inflation adjustment to the Guarantee Fund accounts for not reflect real inflation, which always falls short, does not lend itself to the restatement of deposits, which implies, year by year, in reducing the purchase of capital deposited power.
The application of illegal content on the correction of money led to a loss for the equivalent distance runners to absurd 88.3%. For example: he who now has in his account of the Fund the amount of R$ 100,000.00 should have R$ 188,000.00, i.e is embittering a big loss of R $ 88,000.00.
Important to note that even those who already drew its Guarantee Fund has the same right, because also suffered damage in the past. And more, the worker must not only be reimbursed as of now lost to date, but also have their account adjusted correctly from now on.
Look at the comparative calculations below: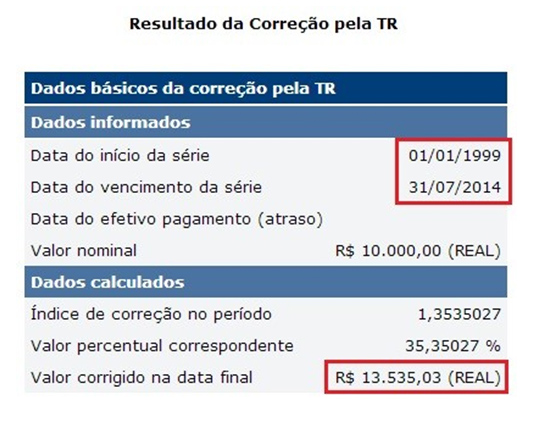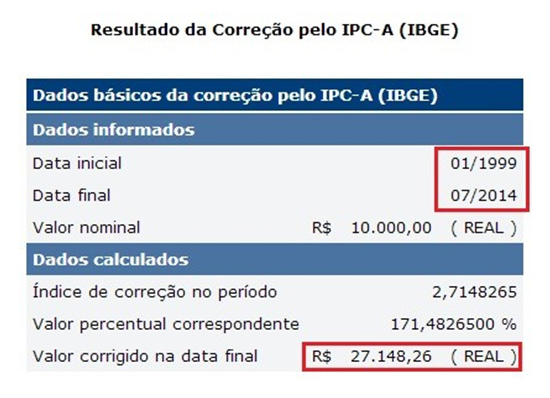 A large number of people have been able to reverse the damage through its own lawsuits, recovering its significant loss.
We are ready to immediately assist you in this issue, proposing the lawsuit to recover all that was lost by the FGTS correction due to the miscalculations. Please contact one of our lawyers.